Felting!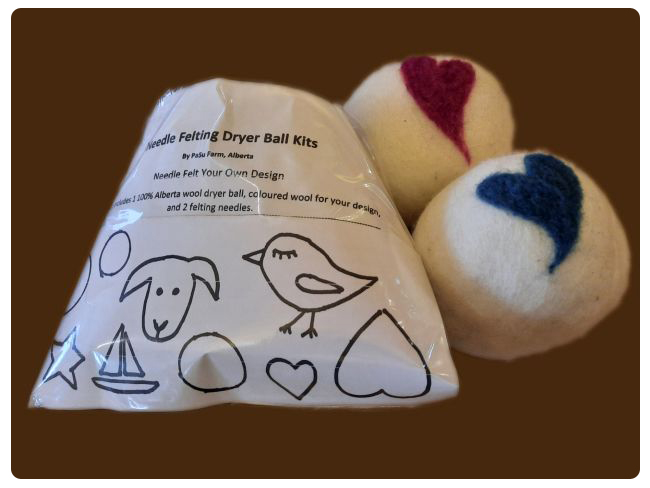 On Friday, April 29th, you can learn the fine art of felting using a special technique taught by Deb Russell. In this introductory workshop you'll enjoy a wonderful lunch featuring PaSu Farm soup, shepherd's pie, and dessert, along with tea and coffee, and then you'll get to create your own hand-crafted felt work on a wool dryer ball. We'll supply the designs, or you can bring your own.
We're offering this fun and relaxing outing to a limited number of people over 13 years old for only $37.50, which includes your lunch and all materials. You can buy extra felting kits as well for just $15.99.
Find out how you feel about felt!
Date: Friday, April 29th
Time: 11:30 to 2:00ish
Cost: Just 37.50 per person, which includes lunch and felting materials.
Call us at 1-800-679-7999 or 403-337-2800 to reserve your spot!