Affirm Your Life Together in the Peace and Tranquility of the PaSu Countryside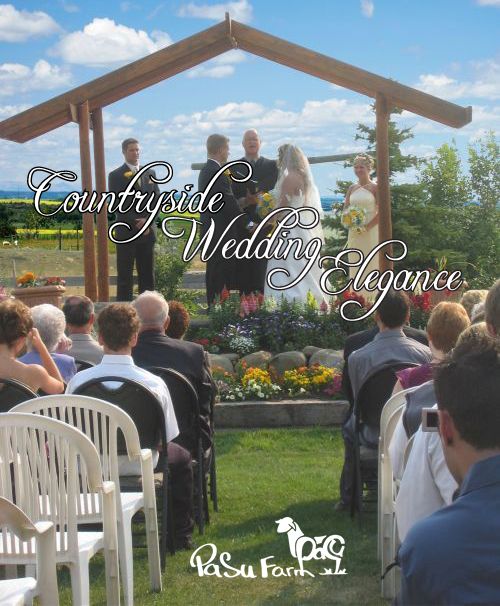 Allow your timeless love to be reflected by the enduring beauty of the land as you pledge your lives together in this unique setting.
Your charming hosts, Pat and Sue, ensure the renowned warmth and peaceful ambience of PaSu will inspire every minute of your special day.
The unparalleled view and our country elegance combine to create an experience that is deep and rich, yet relaxed and secluded, beyond the frenzy of the city.
To make this day truly your own, PaSu features a variety of options, including simple, healthy cuisine or fine and formal dining.
Our sincere aim is that, years from now, when you recall your best matrimonial memories, you'll gratefully remember this moment of perfect promise amid the serenity of PaSu Farm.
Call 403-337-2800 or 1-800-679-7999 to speak with our wedding planner