Reservations are required to avoid disappointment.
Please call: 403-337-2800 or Toll-Free 1-800-679-7999
Tea, coffee, alcoholic libations and desserts are served Tuesday through Sunday from from 2pm to 4 pm.
Try PaSu Scones with fresh cream, a bowl of fresh cut fruit and world class loose leaf teas. Scones are baked to order, and served to you fresh from the oven.
Click here to view our dessert menu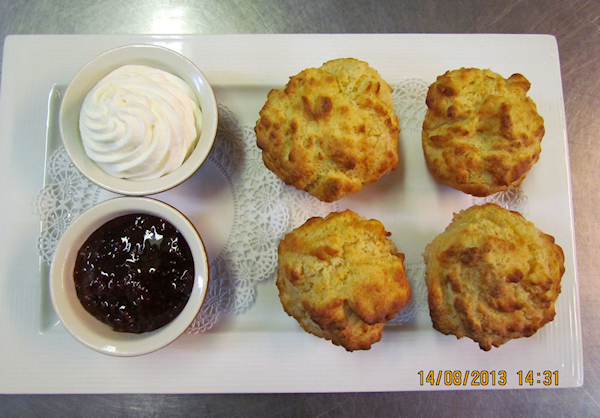 Pasu Scones with fresh cream and Saskatoon preserves. August 2013