Your Adventure Awaits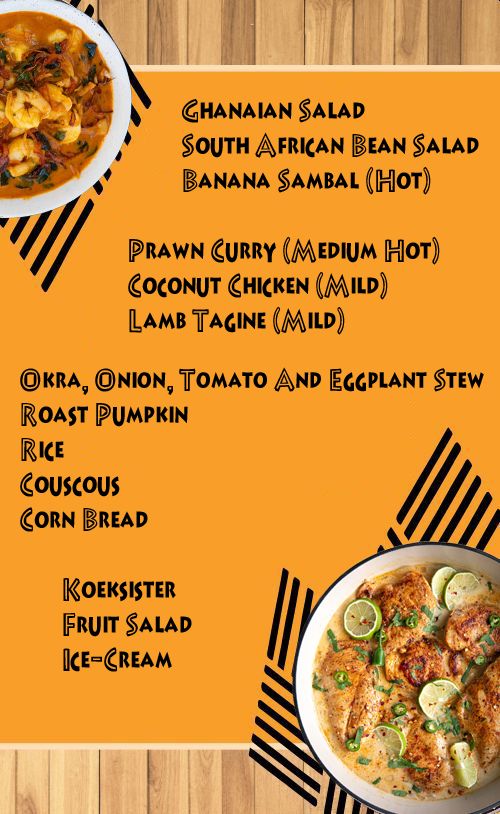 Some of the world's tastiest dishes have emerged from the continent that invented cooking.
On this delicious and delightful evening, you'll be treated to an assortment of flavourful foods while Patrick entertains you with amusing and absorbing anecdotes about several of the African artifacts he and Sue have collected over the years.
A number of those artifacts will even be available for purchase by silent auction.
Join us for this African culinary and cultural adventure.
Date: Saturday, November 18th
Time: Seating and cocktails from 5:30. First course served at 6:30.
Price: Only $75 per person
Call us for reservations: 403-337-2800 or 1-800-679-7999