Welcoming Spring!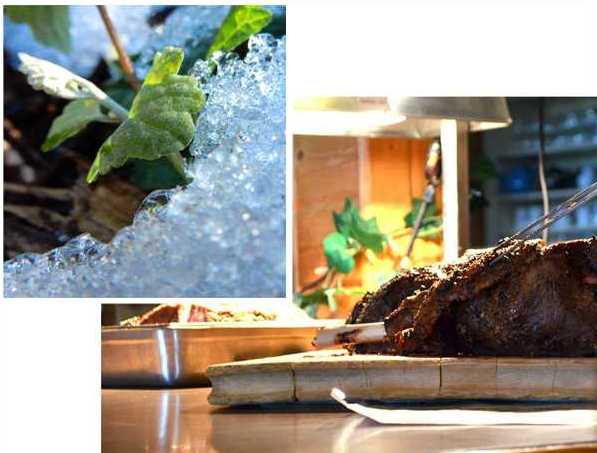 Let winter melt from your mind like snow off the mountains at our very popular Easter Sunday Lunch. This one usually fills up quite fast, and the number of reservations we can take is even more limited this year, so please make your reservation as soon as possible.
We'll have wonderful beef, lamb and chicken entrées, in addition to our usual homemade soup and bread, three salads, house dressing or olive oil and balsamic vinegar, an assortment of pickles, a cheese tray, three hot vegetables, a chicken dish, roast beef and lamb which are carved for each individual patron to their personal preferences, and of course, all the usual condiments. There will also be a selection of three desserts.
We very much look forward to hosting you at this year's Easter Buffet.
Date: Sunday, April 17th
Time: 11:45am to 2:00pm
Price: $37.50 for adults, $14.95 for children under 10 occupying a seat.
Please call 1-800-679-7999 or 403-337-2800 to make your reservation.