PaSu Says Thank You


Please join us for our annual Customer Appreciation Day, Saturday, November 2nd.
Discounts on all PaSu merchandise!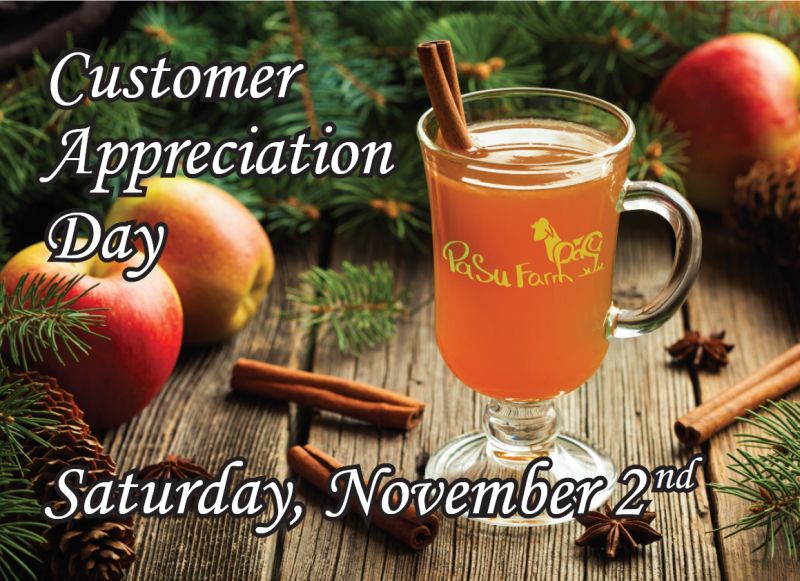 The afternoon will feature "a taste of Pasu" with some sumptuous snacks and complimentary tea and coffee. Even better, all our merchandise, with the exception of consignment goods, will be a minimum of 10% off!
Please be sure to let us know as soon as possible if you plan to attend, the number of people in your party, and an approximate time you'll be arriving, so that we can make sure everything is perfect for you.
Date: Saturday, November 2nd
Time: Discounts begin at 10:00am. Snacks and beverages will be offered from 2:00pm to 5:00pm.
Cost: Free
Call us at 403-337-2800 or 1-800-679-7999 to let us know you're coming.