Céad Mile Fáilte!
That's Celtic for "A Hundred Thousand Welcomes!"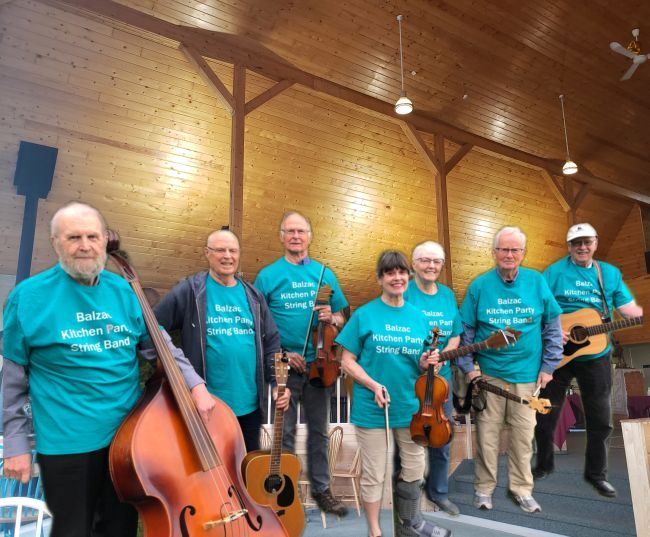 On Saturday, March 18th we observe the Vernal, or Spring Equinox, also called Alban Eiler, which means "Light of the Earth." Crops were typically sown at this time, making it a time of transition. This rare balance in nature represented a powerful time of magic to the ancients.
PaSu's Celtic Evening is always a wonderful way to honour the culinary traditions of the Emerald Isle. And this year, you'll be treated to the fine fiddlin', along with the delightful banjo, guitar, Irish penny whistle, spoon playing and singing of the Balzac Kitchen Party String Band!
Of course, the evening will feature a fine Celtic feast fit for St. Patrick himself! The menu includes Mussel Stew, Oat Cakes, Whole Wheat Soda Bread, Fried Smoked Salmon Cabbage Salad, Samit (curds with garlic) Colcannon (mixture of potatoes, cabbage and shallots), Lamb Stew, Roast Beef and Apple/Saskatoon Pie.
Date: Saturday March 18th
Time: Seating and cocktails from 5:30. Buffet starts at 6:30.
Cost: Only $70 per person
Reservations are essential
Call 1-800-679-7999 or 403-337-2800